Oh, sweet, comforting hot chocolate… Who can say no to your warm, foamy, delicious-smelling chocolatey sweetness?
Well, I guess there are quite a few people out there that would rather go for a drink with more of a kick to it. But what if we were to add some extra spice to convert this childhood favorite into an adult-friendly drink?
Hot chocolate pairs well with quite a few liquors, and we tracked down some of the best combos out there if you're looking to add a little booze to your warm cup of goodness.
What alcohol goes with hot chocolate? Here are your best options:
#1 Kahlua (or any other coffee liqueur)
Made out of rum, sugar, and coffee, Kahlua is a perfect little addition to your hot chocolate drink. Coffee and chocolate are a match made in heaven, and this is no exception. Kahlua (or any other coffee liqueur you might have in handy) will spice your hot cocoa drink without fully changing the taste. So if you're trying a spiced hot chocolate drink for the first time, or haven't really had any coffee cocktails before, this combo is definitely a great start.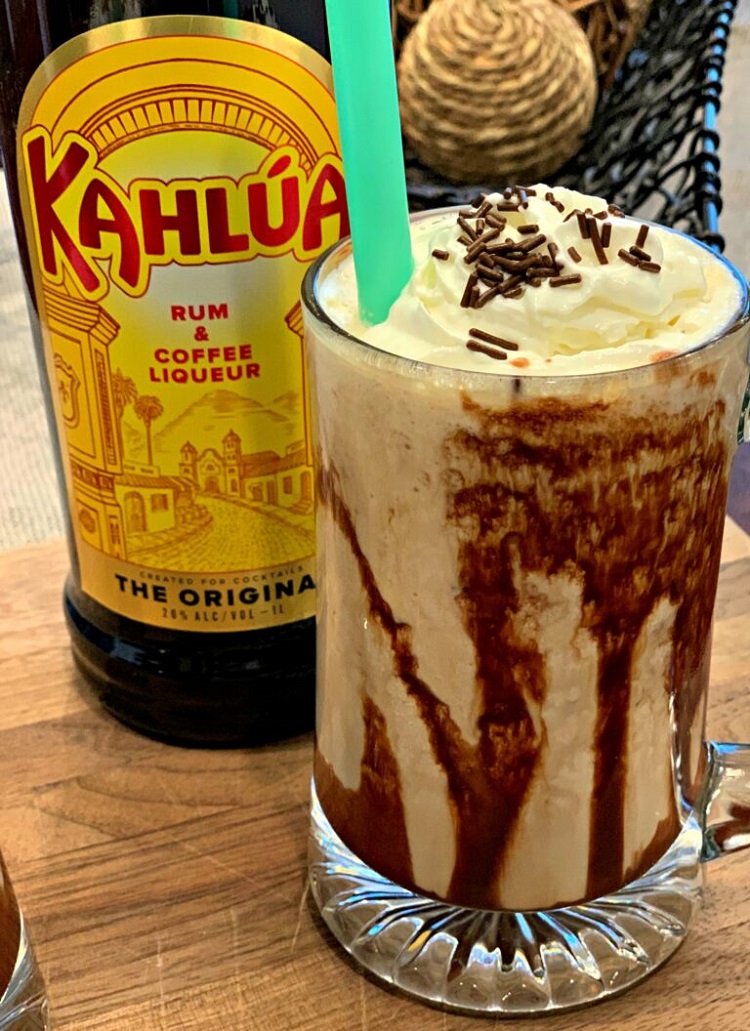 Bonus: for an extra special drink, make sure to throw in some marshmallows.
#2 Amaretto
A personal favorite of mine, Amaretto is a sweet, almond-flavored liquor whose nutty flavor is a great addition to your warm chocolatey drink. You know how good hazelnut chocolate tastes? Well, that's more or less the taste we're going for with this combination. Think of it like a Nutella drink with a kick.
Amaretto is often added to desserts, including ice cream, precisely because its taste is complementary to the flavor of chocolate.
#3 Irish cream
Try adding a good old Bailey's to your hot chocolate and you're bound to take it to another level. Flavored with cream, cocoa, and Irish whiskey, Bailey's goes great with warm drinks and amps up the taste of chocolate, adding a little extra note to your yummy drink.
To make sure your drink isn't excessively sweet, opt for regular cocoa instead of a hot chocolate mix when preparing your drink, then add the Irish cream to sweeten it up.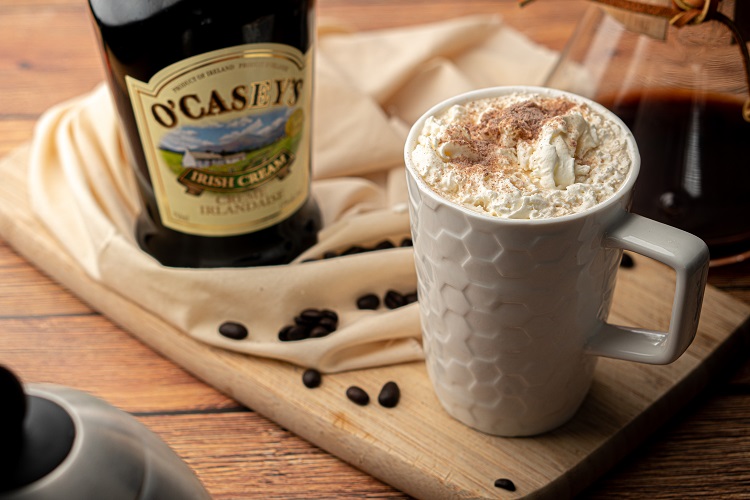 #4 Spiced rum
I'm a big fan of spiced rum drinks. I personally mix mine with orange juice (yes, the combo is phenomenal, you should definitely give it a try sometime). Many cocktails, both hot and cold, use spiced rum due to its extreme versatility, and there are tons of brands out there offering their own take on the popular Caribbean drink.
So pick up a bottle of spiced rum and add a touch to your warm drink (though I would make sure not to add too much, as it can easily overpower the taste of chocolate).
#5 Cherry liqueur
You know how good chocolate-covered cherries taste? Well, that combo carries nicely into drink form, and adding a little cherry liqueur to your boozy hot chocolate can make for a pretty awesome drink.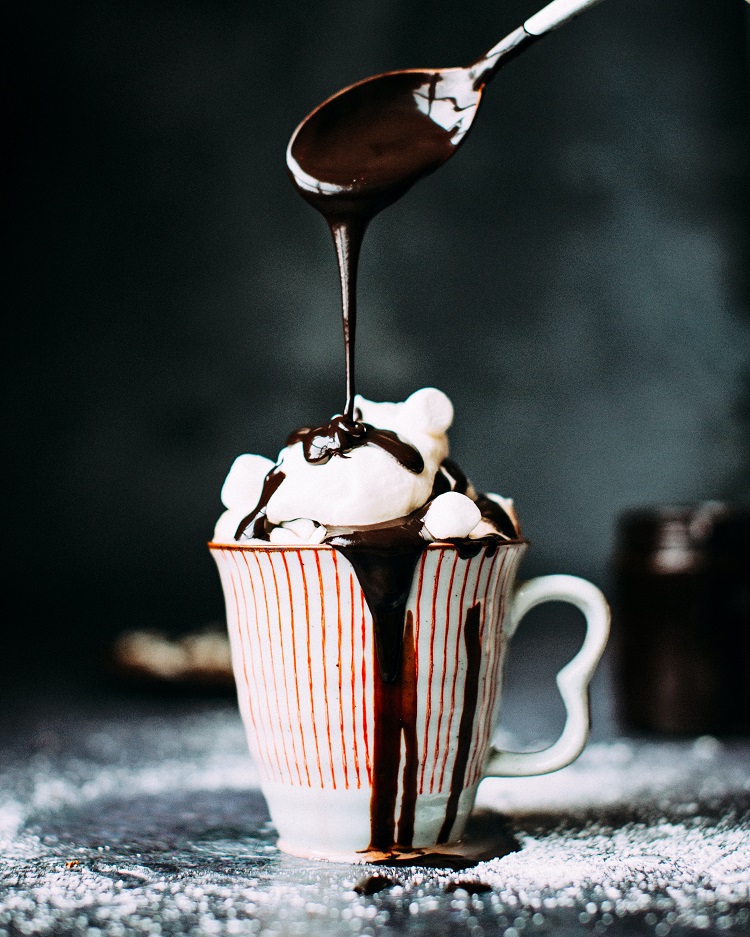 #6 Flavored vodka
One of the most versatile types of alcohol due to its clean taste, vodka has branched out into many different flavors over the years. That includes sweet and savory versions like vanilla vodka, marshmallow vodka (which, by the way, you can make yourself), or cake vodka. Any of these flavorful versions of the popular drink would make a great addition to your hot chocolate cocktail.
The only issue would be availability, as special-made vodkas are less easier to come by than the rest of the liquors on our list. But if you're serious about finding the perfect alcohol for your hot chocolate, it's worth searching for a good flavored vodka.
#7 Peppermint schnapps
There's a reason peppermint hot chocolate is so popular. The fresh taste of peppermint gives it a great kick, and tones down the sweetness a notch. For the same reason, peppermint schnapps is a perfect alcohol to add to your hot chocolate cocktail.
To take it to a whole new level, top your hot drink off with whipped cream and crushed peppermint candy.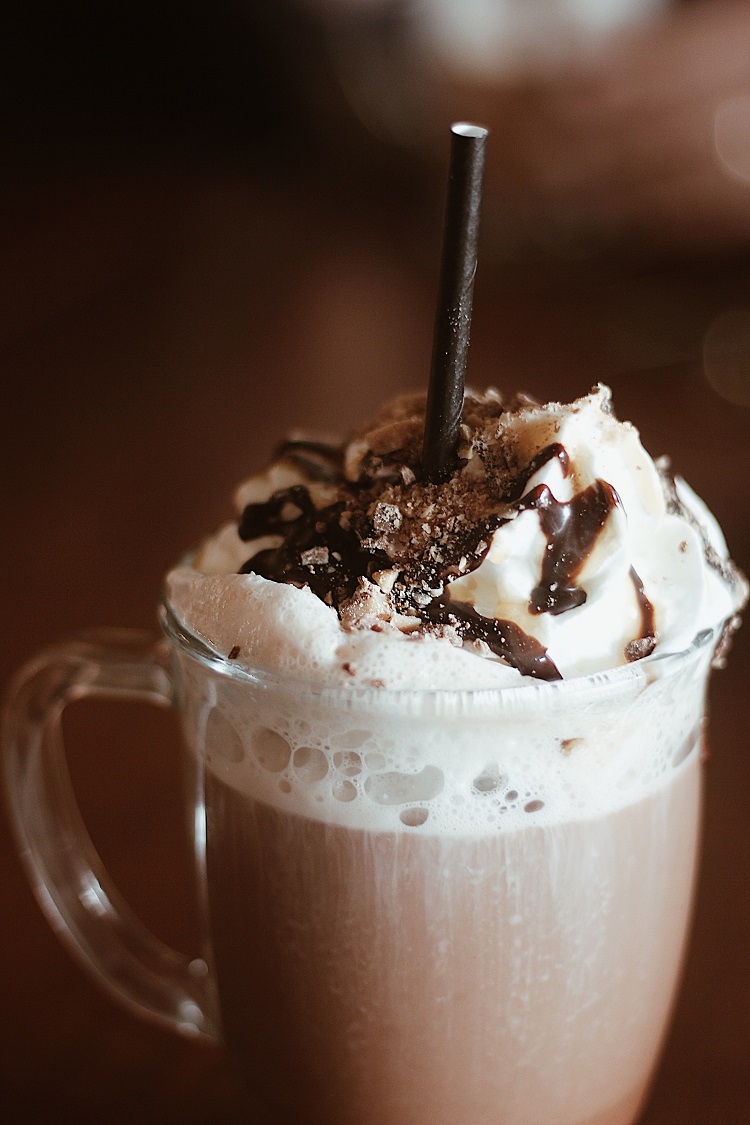 #8 Red wine
Yes, you CAN add red wine to your hot chocolate drink, and it will taste pretty great! Red wine goes well with chocolate and the two can create a pretty awesome drink. This is, however, not suitable for all tastes, and I'd advise you to start with just a few drops and adjust the level of wine after tasting. Based on your own preferences, you could opt for a dry wine (like a nice merlot) or for a sweeter version (think strawberry wine).
Pro tip: wine goes better with thicker, creamier hot chocolate. So instead of preparing it from a mix, you could melt some chocolate chucks in a small saucer or pan and use that to create your drink.
#9 Whiskey
Whiskey lovers, rejoice! You can now add your favorite alcohol to your hot chocolate — and it's bound to warm you up from head to toes. The complex nature of the whiskey complements and undercuts the creamy texture of the chocolate, leaving you with a delicious, well-balanced drink.
And if you're down with an extra spice, adding a little chili powder to your drink will take it to a whole new level.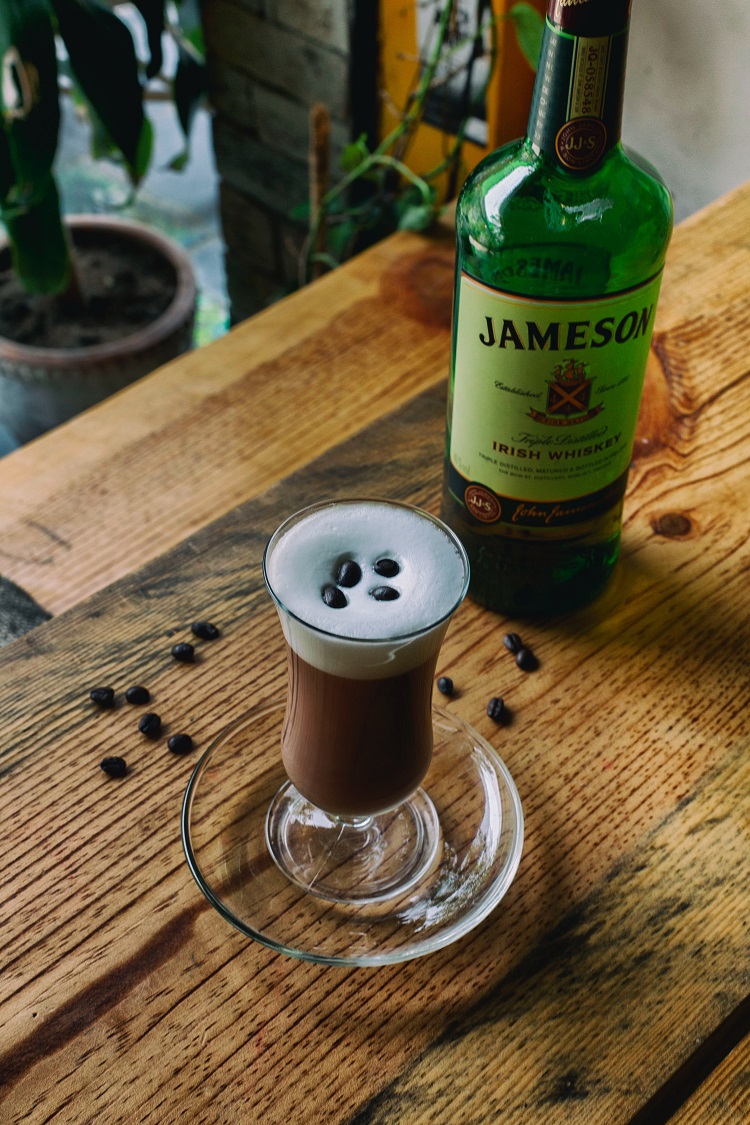 #10 Hennessy
If you're a cognac-drinker, you'll be happy to hear that this full-bodied drink goes great with your rich hot chocolate. With its smooth texture and notes of oak and vanilla, Hennessy makes a good addition to your warm cup of chocolatey goodness.
You can go with either the VSOP, which has a traditional grapey taste, or with the XO, which has a lighter texture with a note of spice and woody flavor.
Which boozy hot chocolate do you love most? Let us know what unique combos you've tried and we'd be happy to add them to our list.